Frank L. Bowser School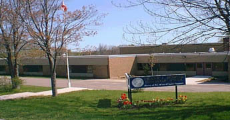 Grades
Language(s)
No. of Students
Kindergarten, 1-5
English
French Immersion
301
School Hours:
Kindergarten-2: 08:10 - 13:35
3-5: 08:10 - 14:35
Lunch Break:
Kindergarten-5: 11:40 - 12:20
Address:
424 Cleveland Avenue
Riverview, New Brunswick
E1B 1Y2
Contact:
Business: 856-3450
Facsimile: 856-5572
Website:
Vice-Principal
Principal
School District:
Anglophone East School District
All streets South of Coverdale Rd (Boundary at Causeway) and East of Findlay Blvd. to the Gunningsville Bridge, including the Pine Glen Rd. and roads entering onto it, Niagara (Up to #264) Including Lacewood and to Stoney Creek until it turns towards Route 114.